Are you looking for a coach? Or maybe looking to grow coaching skills yourself or within your organisation to create a coaching culture? Or maybe you are a coach looking for supervision? Iridium is a coaching company that specialises in providing  executive, leadership, team and personal coaching to enable individuals to realise their potential in times of change and challenge. We also provide outstanding coach training and supervision both one to one and via bespoke in-house training programmes.
Professional coaching is an ongoing professional relationship that helps people produce extraordinary results in their lives, careers, businesses or organizations. Through the process of coaching, clients deepen their learning, improve their performance, and enhance their quality of life. In each meeting, the client chooses the focus of conversation, while the coach listens and contributes observations and questions.
This interaction creates clarity and moves the client into action. Coaching accelerates the client's progress by providing greater focus and awareness of choice. Coaching concentrates on where clients are now and what they are willing to do to get where they want to be in the future.
The International Coach Federation-ICF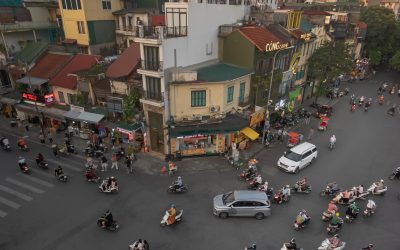 What can we learn from crossing the road in Vietnam? I guess you never think about how to cross the road? In our Western world there are written and unwritten rules of the road and, provided motorists and pedestrians obey them, crossing the road requires little...
read more