We are passionate about enabling leaders, managers, teams and individuals to maximise their potential. Imagine your organisation utilising the full potential of all its employees.
We are specialists in team coaching, executive coaching and coach supervision.
Coaching, Development & Supervision
Executive Coaching
Team Coaching & Development
Coaching Skills
& Coach Development
Coaching Supervision
Insights
Discovery
The Myers-Briggs Type Indicator
Everything we do is bespoke and will be tailored to your exact requirements.
If you know what you want, or if you want to discuss anything, contact us now on 07881 636538 or contact us via email.
How will you use Iridium?
Iridium HRD Consulting Ltd. was founded in Northampton, in 2000 by Gill Graves
Current clients range in size from small, privately owned to multi-national corporations and large public sector organisations in Northampton, London and UK-wide including for example; Mercedes, Judge Business School and the NHS. All Iridium's facilitators and coaches have held senior leadership and management positions in large organisations as well as being very highly qualified coaches and facilitators.
Our approach is therefore very pragmatic and focused on providing an immediate impact.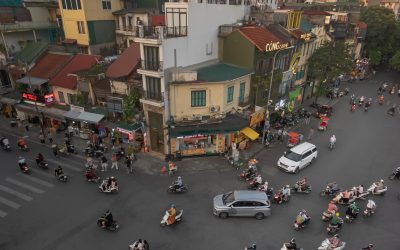 What can we learn from crossing the road in Vietnam? I guess you never think about how to cross the road? In our Western world there are written and unwritten rules of the road and, provided motorists and pedestrians obey them, crossing the road requires little...
read more
so, please get in touch.
We are sure that we can help.
If you know what you want contact Colin Graves now on 07881 636538 or contact us via email.